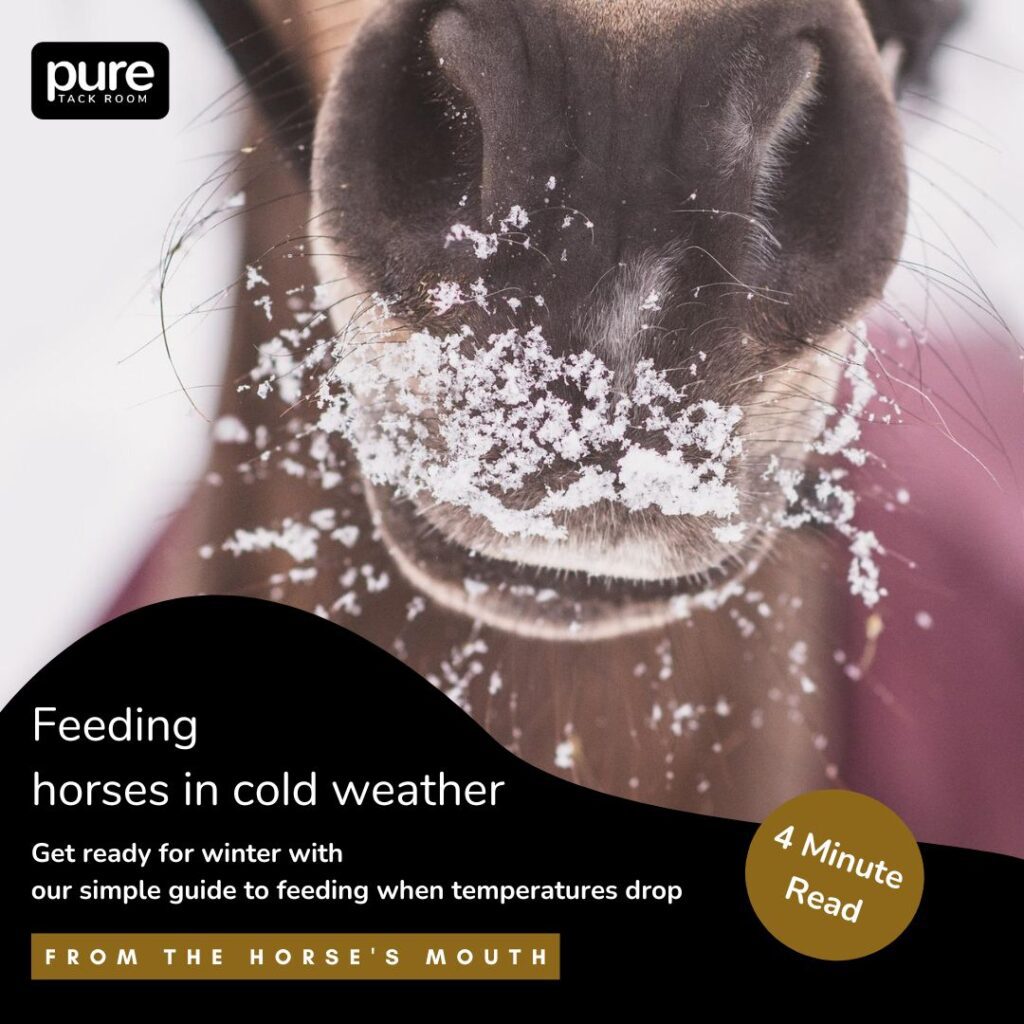 Feeding your horse in winter requires some adjustment, so our nutritionists have come through with tips for cold weather feeding.
In the depths of winter, working horses are more likely to need a helping hand. The team here at Pure Feed have compiled some top winter feeding advice to help you and your horse during these cold months…
Extreme conditions present horse owners with their own set of challenges. With a cold snap descending on the UK, Lou Talintyre, founder of the Pure Feed Company, shares her top ten practical tips for caring for horses in cold weather.