Congratulations go to 16 year old Carla Milne for placing 2nd in the Medium U21 Area Festival Final in October in a hotly contested class. Carla and Cookie have qualified for the Medium Freestyle and Advanced Medium Freestyle at the Winter Regionals.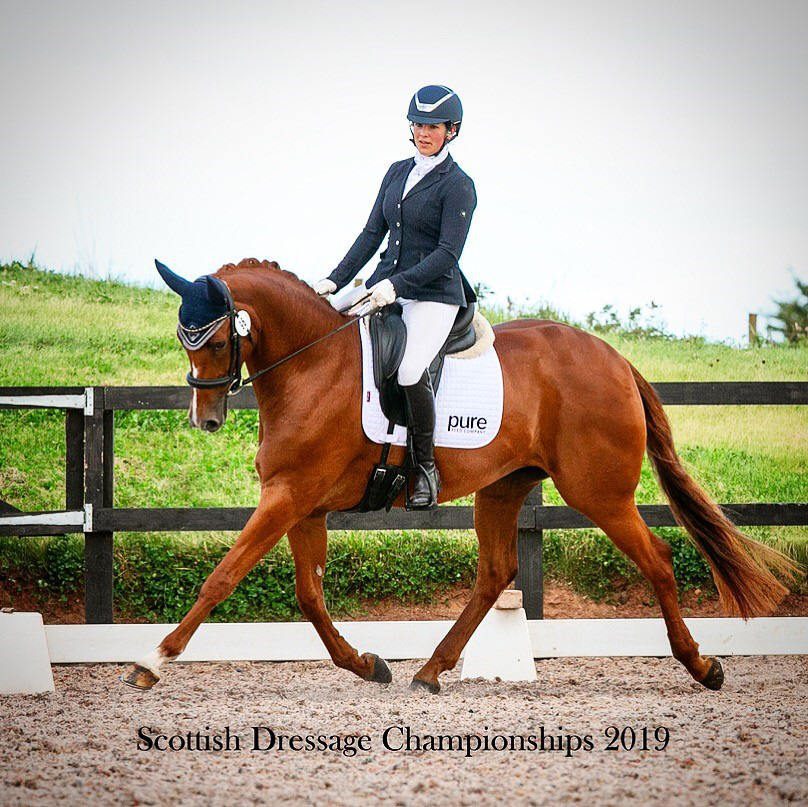 In the middle of September, Kathryn Orford and the Solihull Riding Club team came 12th out of 42 teams at the Blenheim Riding Club Challenge. Monty loves his Pure Condition and he still looked extra chipper even at the end of the course!
Sophie Wildern's first season with British Eventing finished with a bang at Bicton International Horse Trials where she finished 4th in the 100 Open out of 33 starters. Supreme Watts, pictured with Sophie below, is fed Pure Easy and Pure Condition depending on his workload and Pure Joint and Pure Gut Balancer to keep him happy and healthy.
Lizzie Blamire's foal Matchem gained Gold for Sports Pony for Eventing at the British Breeding Futurity and scored the highest mark in the vet inspection. Matchem was also awarded the highest mark from a nutritionist for overall condition in the vet inspection and the nutritionist also mentioned how tremendous Pearl looked. Lizzie says "Pearl is fed Pure Stud and the pair of them just thrive off the feed. Pure Stud helps Pearl stay in tip top condition and helps Matchem grow strong and steadily".
#PureTalent Rider Results
As the temperature drops our #PureTalent riders have been putting on their winter woollies but this hasn't stopped them from getting out and about competing. The team have had some brilliant results over the past few months with some highlights for a few members below.
At the beginning of September, Aimee Aspinall and her 5 year old Dominica completed their regional qualification at the Scottish National Dressage Championships. Dominica is fed the Pure Condition to help her to build muscle and condition as her workload increases and she continues to develop.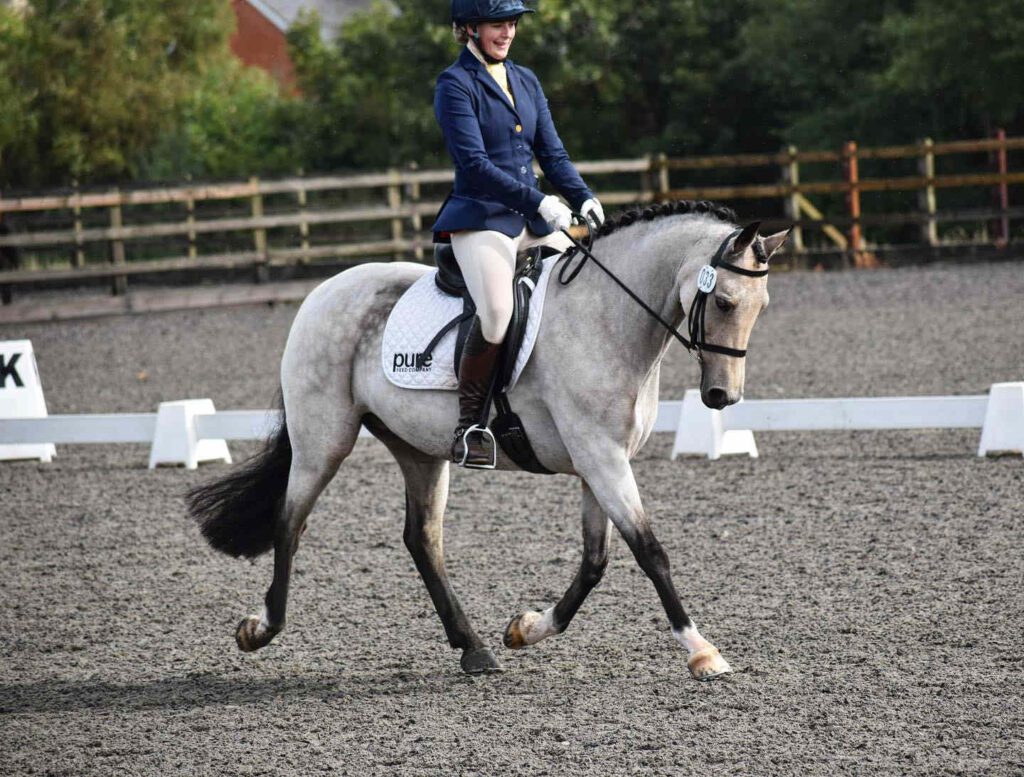 Megan Elphick and her 14hh pony Bear blew the competition away at their British Dressage debut with a double win in the Prelim and Novice on a huge score of 77.9% in the Prelim which lead to Meg's first picture in Horse & Hound. The pair then went on to bag another double win and score 79.2% in their second British Dressage outing! Bear is a good doer and fed the Pure Easy to provide her with all of the important nutrients to support her health and keep her waistline in check.